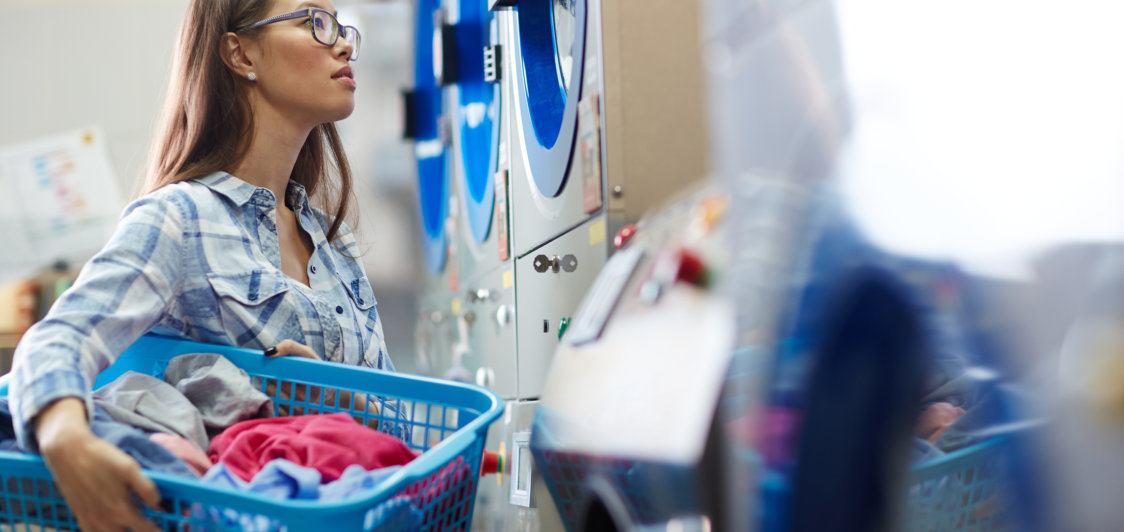 No one loves doing laundry, especially if it means you have to make a trip to a laundromat every time. However, A1 is committed to making your laundry journey as easy as possible, which is why we gathered up some of our favorite tips to get you in and your clothes looking great in record time!
Treat a Stain Before You Go
Stains happen, but we can't all run home and toss a shirt in the washer. If you can't make it to the laundromat before your weekly trip, why not try treating the stain at home?
Spill red wine? Cover the spill in some salt, then place the garment in the sink. Pour boiling water over it.
A bit of blood? Soak the stain with hydrogen peroxide and scrub it with a toothbrush. Let it sit before rinsing.
Makeup on your favorite shirt? Rub the stain with bar soap before adding a stain pre-treatment.
Sat in gum? Place ice on the gum to harden it before scraping it away and washing as usual.
Sort At Home
A great way to save time at the laundromat is to sort your clothes before you go. But rather than carrying several bags full of different loads, try sorting your clothes into small totes or pillowcases before adding them all to your one laundry bag.
Visit The App Store
              Did you know there are tons of apps available that can interpret clothing labels, help you find the correct detergent measurements, and help you fight stains? Having an app downloaded can be super handy, especially if you're not getting great reception for a search engine.
Consider a Smell Check
While this one might seem weird, a smell check of your washing machine is a great way to quickly determine if the machine is mildewy, or if a previous washer used bleach. This could greatly impact the way your clothes turn out, so it's always good to check!
These are just a few simple tips to make your trip a little easier, but remember that you can always contact us at A1 and we will do our best to help you when you need it most!