Wrinkle and Fancy Free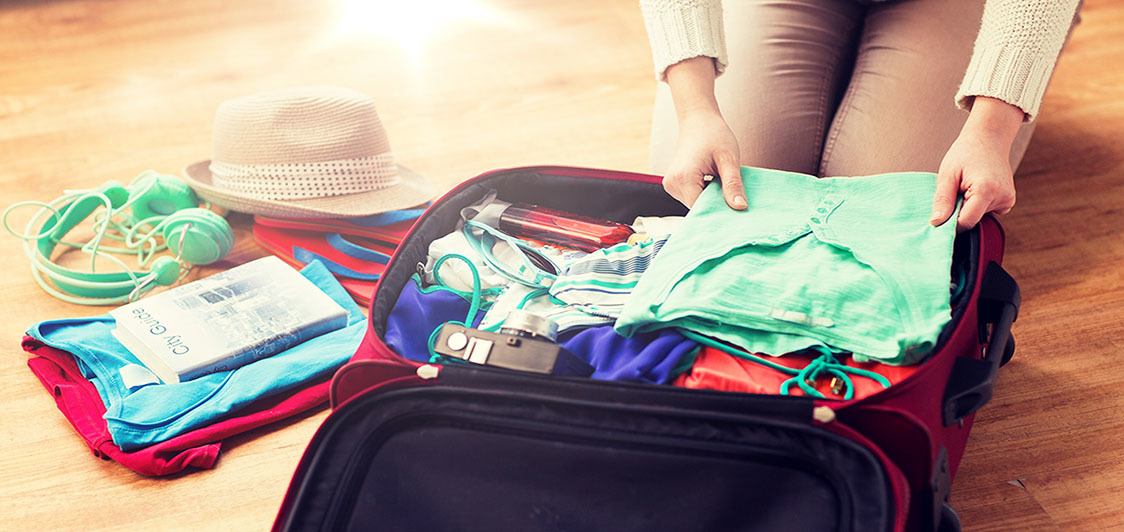 Free, traveling should be as stress free as possible whether business or vacation related. Your clothing and bags together should work for not against you. Any time spent living out of a suitcase for any length means frustration where you and your clothes can suffer. Who needs to deal with wrinkles if you don't have to? There are tips and tricks that if applied are tough to beat. Arriving at your destination you should be pulling top or pants with the assurity that the next stop is not an iron board but on your body.
Roll With It
Never fold when you can roll each item of clothing. Rolling them in to the suitcase allows more clothing to share space and the tight pack traps fabric in a state where wrinkles or creases are lessened with little room to form yet you will have more storage space for extra items.
Double Duty
Two tasks are better than one and that is also the case with wrinkle free travel wear. When taking a shower, hang clothing in bathroom allowing steam to de-wrinkle any creases or lines. Hair dryer and curling irons are for more than coiffing those lovely locks they can be used to iron or blow those little imperfections in clothing away. Now to shape wear and not the one ladies wear under their clothing. Having a belt and collared shirt can be space saver by placing the belt in the collar the belt is secured and keeps the shape integrity from collapsing.
If all else fails adding a bit of wrinkle releaser does the trick to not only release that wrinkle but freshens up with the scent as an added bonus. Try using store bought or if creative make your own of simple recipe of one part water and fabric softener to a spray bottle and there you have it. If all else fails ironing the most difficult or wrinkle prone items before packing is a good alternative and if add a bit of starch to some will lessen the packing wrinkles if necessary to revisit ironing once clothing is taken out of the bag. Applying one or all of these tips means you can now head out dressed not a wrinkle in sight.