Tips for Washing Children's Clothes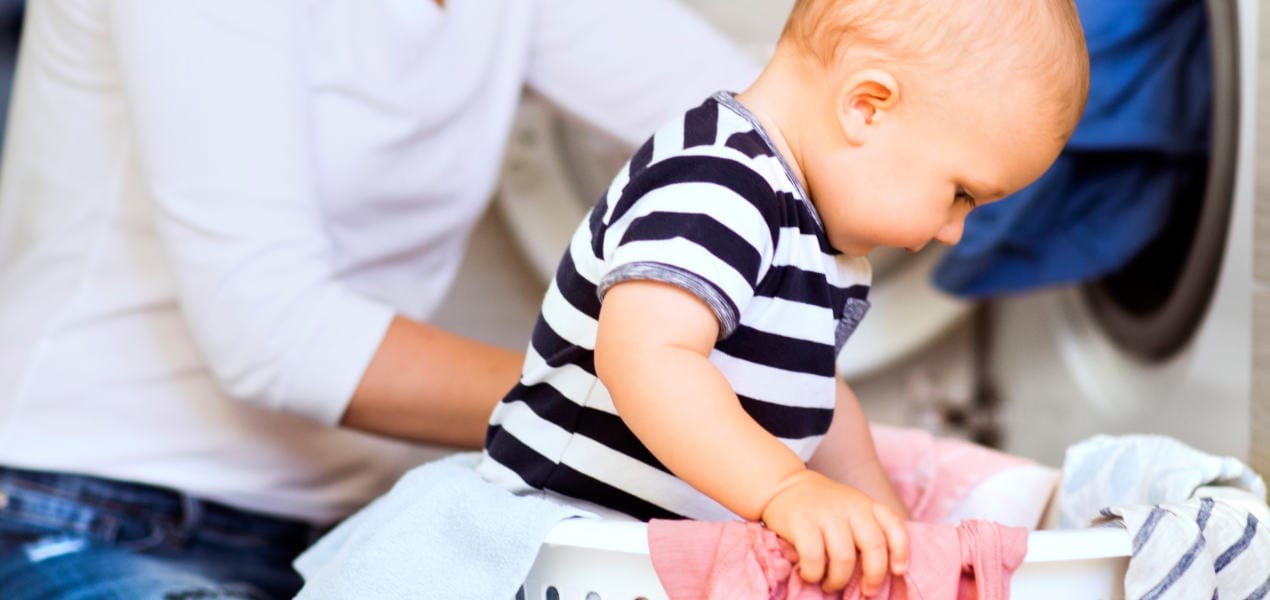 Children's clothes seem to multiply in their room while everyone is gone for the day. The room can be tidy in the morning, but by evening clothes are strewn everywhere and children can't find anything to wear.
If this sounds like the daily routine at your house, there are tips and tricks you can use to help get a handle on children's clothes. Keep their rooms tidier and enable them to find their favorite pair of jeans without drama with these practical ideas.
1. Dirty Clothes Location
Designate a location for children to place their dirty clothes as soon as they take them off. This can be a hamper, a basket, a box, a bag or anything else that can keep dirty clothes corralled until laundry day.
It's not enough to have a designated location and receptacle, the children must know that is where all their dirty clothes are to be placed. Not on the floor, the chair or hanging from the curtain rod, but in the designated dirty clothes location.
2. Sort and Purge
Make it a rule to sort and purge children's clothes anytime you have to push and shove to get clean clothes in the dresser drawer and closet. Even if the clothing is clean, when it's bulging out of drawers and the closet door won't shut, the child's room will still look untidy.
Be ruthless while sorting and purging. Start by discarding all stained and torn clothing. Items that are too small, disliked or never worn for whatever reason can be given to friends or donated to charity.
Have a plan in place for the unwanted clothing before you start sorting and purging. Carry out the plan as soon as you are done. If you don't, those clothes will sit around your house in bags and eventually end up back in your child's room.
3. Future Children
If you're planning to have more children and would like to save the best clothing items for future use, implement a saving plan. Ziploc storage bags and plastic totes will help you stay organized, be able to quickly access specific sizes of clothing in the future, plus keep the clothes clean and fresh while you await for a new addition to your family.
Always wash and dry clothes before storing. Neatly fold and place items in Ziploc bags. Label each bag with the size, gender and season, like boys 6-9 month winter, and place inside a plastic tote.
Place a label on the outside of the plastic tote and write the sizes, gender and seasons for each bag of clothes you place inside. Five years from now you will able to find exactly what you are looking for without having to go through mounds of children's clothing.
4. Teach Kids To Do Laundry
Teach kids age-appropriate laundry tasks so they can begin to take responsibility for their own clean clothes. Sorting colors, removing items from the washing machine and placing them in the dryer, folding wash cloths and towels are good tasks for beginners.
As they grow older and master laundry skills, they can start doing their own laundry and you will finally have a handle on children's clothes.