Remove That Coffee Stain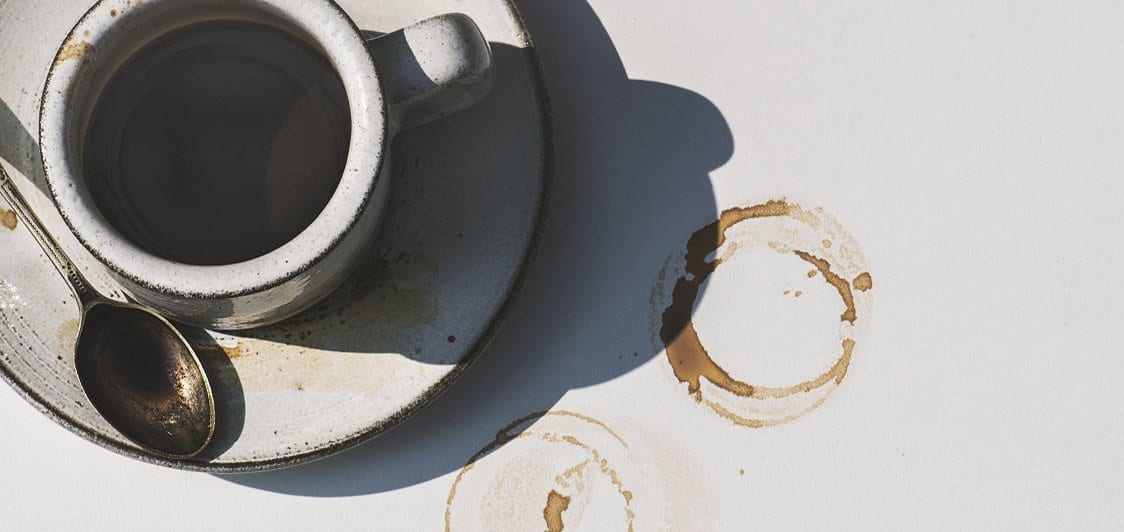 For most of us that first thing we think of when we have to get up to start our day is that big cup of our morning coffee. It's like you are not yourself until you get that first sip that will perk up your morning for the day. Coffee has been a great way to start our day and many of us rely on that big cup of joe.
But that pick-me-up cup of coffee we love so much can also be a mess and a ruin to our perfect morning or our day. So what do you do when we accidentally spill that cup of coffee? It might be on your favorite outfit, carpet, sofa, or a rug.
How do you remove that stubborn stain? Removing coffee stains from clothes can be a real challenge for you if you don't know the proper cleaning technique of this stubborn stain.
Coffee Stain Removal From Clothing
To properly remove coffee stains from clothes you will need vinegar, water, and detergent.
For removing coffee stains from your clothes you need to need to make sure it's right vinegar as other vinegars you could even take the vinegar and the water then with both of them you then dip coffee stain in the mixture; then you can use your detergent to clean to stain properly in its place. Then take the clothing and let it dry. The coffee stains will be removed completely; this process is very simple and effective. With this you will be able to save your favorite outfit and still go on with your day.
Coffee Stain Removal From Your Carpet, Area Rug, Or Sofa
To remove coffee from your carpet or area rug you will need to grab some paper towel, white vinegar, warm water, lemon juice, and liquid dish soap.
Grab the paper towel and gently blot the stain; do not scrub just want to absorb as much liquid as possible. Flushed area of the carpet with no more than one cap of warm water with another paper towel continue plotting the area next with just a ¼ cup of lemon juice or the white vinegar add a bit of liquid dishwashing detergent mix as well if you don't have lemon juice you can use the white vinegar it will do the job too. Clean the coffee stain until it comes up.