How to Get Rid of Smoke Odor on Clothes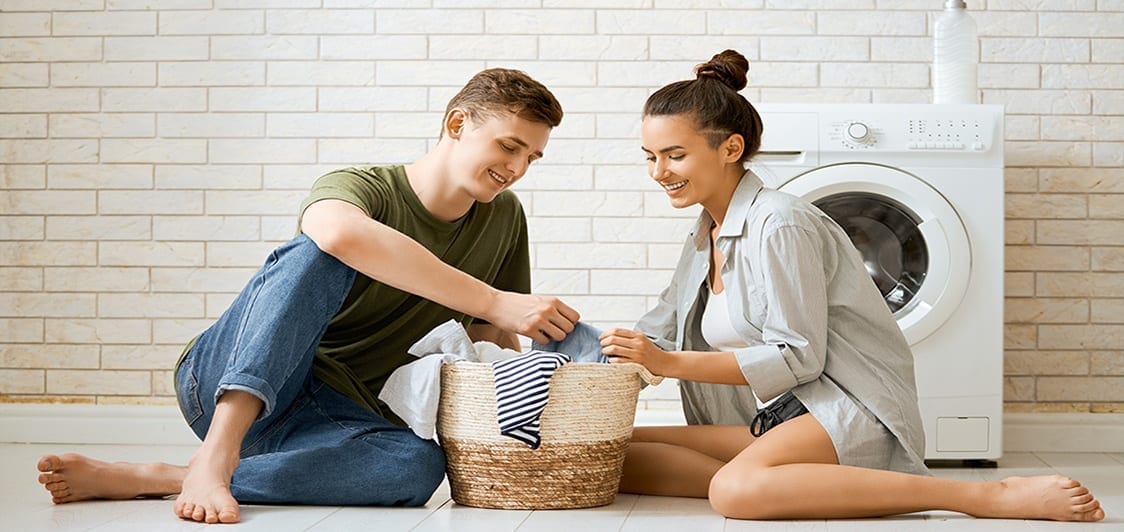 For those of us who do not smoke, who go to parties, concerts, and other venues with others who do smoke, getting the smell out of our clothing can be difficult. Smelling that smoke can also be a touch nauseating.
To get rid of your smoker smell without outright washing, you have to hang the outfit in a well-ventilated area of your house or apartment where your garment can get sunlight. Another non-washing option is to use an odor eliminating spray to get the smell out, made of one part vinegar and another part water in a spray bottle with drops of great-smelling essential oil of your choice.
The baking soda method involves putting that clothing in a large bag with a zipper, so you can use a plastic shopping bag or garbage bag where you add one cup of baking soda to the bag which needs to be sealed. You then shake that bag while letting it sit overnight to absorb the odors from the clothing. In the morning, you need to take the bag out in order to shake off the excess baking soda. You can tumble the garment in the wash on low or no heat for the drying cycle.
Steam is another way to get rid of nasty cigarette smoke smell without water. Be sure to check the tag to be sure if steaming your clothing is okay. You have to steam the item slowly just to not miss any portion. A 3:1 ratio of alcohol solution to the water can be used for odor elimination. There is another way to get rid of cigarette smoke smell and that is by adding one cup of white vinegar, to the water. Baking soda is another addition to be made to the water for the wash cycle that can be added.
You can add 1 cup of vinegar to the sink or the washbasin, which needs to be filled with warm water, where you have to add a few drops of essential oil for a fresh scent. Eventually, you will get the smell out. Scent boosters are useful to get rid of cigarette smoke such as Gain Fireworks and Downy Unstopables, of which only a scoop is required. You can also add lemon or cheap vodka to the wash that eliminates tough odor smells. There are quite a few ways to get rid of the cigarette smoke smell.