How Much Time Do You Spend Doing Laundry?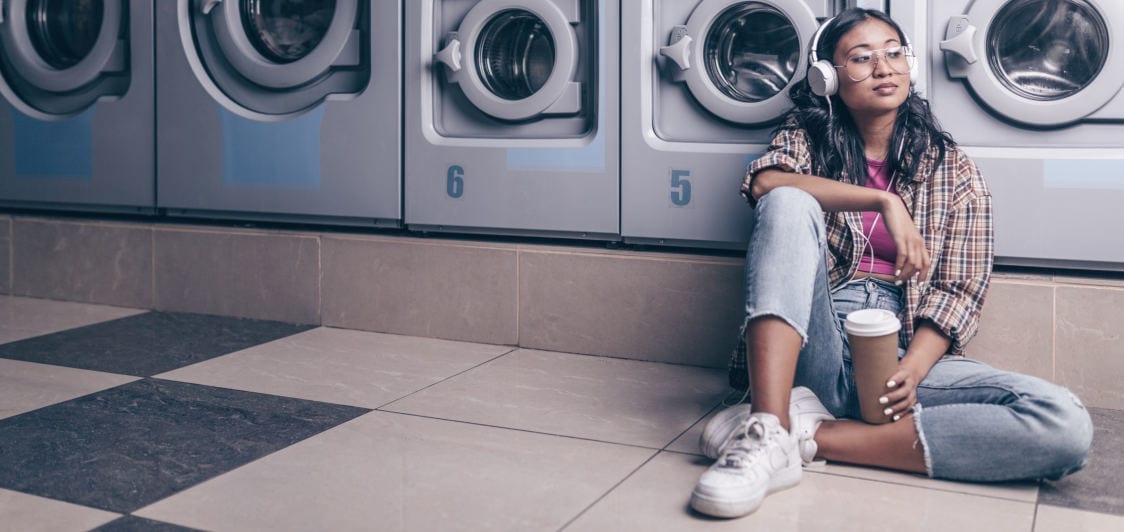 Are you sick and tired of doing laundry? It's tedious, time consuming, and piles up faster than a clogged up toilet. Don't worry, we have you covered! At Press, we make everyone's life a little easier by doing their laundry for them. We know how important it is for you to free up time during the day, that's why we handle all the dirty work so you don't have to.
Recently, the Bureau of Labor Statistics conducted a survey to find out how most Americans use their time everyday (including laundry) and this is what they found. On average, women spend about 17 minutes a day doing laundry related activities and men spend about 4 minutes a day.
You're probably sitting there thinking to yourself, "I never do laundry every day!" Like most people, you probably let it stack up a little bit (or a lot) before you make your way to the washing machine. The average made by the Bureau of Labor Statistics takes into consideration that this is how most Americans do their laundry, so it came into play when developing the average.
Nevertheless, spending more than 2 hours a week doing laundry can truly feel like an eternity, especially if you are part of a large family. You could be using that time to get ahead at work, spend more time with the kids, watch a relaxing movie, or just do whatever it is that makes you happy.
Let Us Handle Your Laundry For You
Don't let a pile of laundry strike you with fear, Press will gladly help you make it disappear! For years, we've been finishing people's dirty laundry with lightning speed at an affordable rate. Whether you need your business outfit pressed, nasty stains removed, or weeks of laundry to catch up on, we have you covered.
Not trying to drive or pick up the laundry? You don't have to!
At Press, we will come to your home to pick up the laundry and bring it back once it's all done, it's that simple! Our professional cleaners will double check everything to make sure it is properly cleaned, folded, and returned within a timely manner.
If you are fed up of looking at a full dirty hamper, don't wait another minute more! Feel free to give us a call or schedule an appointment online today to have one of our drivers come and pick your dirty laundry!